Our Products
on Hire Basis
Challies
Challies uses for standing platform on scaffolding pad. We offer completely checked range at reasonable rates.
Clamp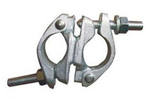 Clamp uses for holding between scaffolding pipes at scaffolding structure pad.
Joint Pin
Joint pin uses for joint the scaffolding pipes. It is popular among our clients for their excellent corrosion resistance.
U Jack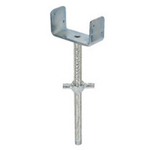 U jack uses in scaffolding for supporting channals with adjustable inches heights. Our comprehensive range is widely known for their impeccable quality and sturdiness.
Sizes available:
Base Jack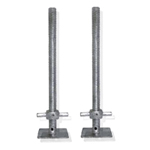 Base jack are uses for base of scaffolding pads with adjustable inches heights. We are offering standard compliance adjustable Base Jack to our clients at best rental prices.